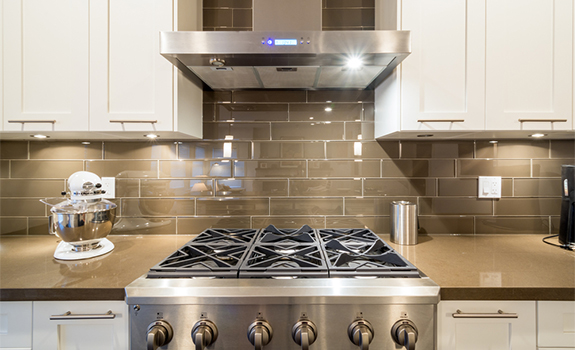 Sometimes stainless steel just needs a little TLC to become beautiful again. When the time comes, make sure you're trusting Revive Stainless Steel for nothing short of the very best stainless steel restoration in Scottsdale, AZ. Some of the techniques we rely on to deliver unparalleled restoration and protective services include:
Stainless steel buffing: Surface blemishes can give the appearance of dulling or fading over time, detracting from the natural appeal that stainless steel can provide. We buff surface scratches and blemishes out to restore a natural gleam to your surfaces.
Stainless steel polishing: Scratch and oil buildup can be a real problem for stainless steel surfaces and can actually cause a loss in sheen and shine. In polishing your stainless steel, we bring it back up to a high level of illumination, s that it shines new once again.
Don't let age or abuse get the best of your stainless steel—instead, let Revive Stainless Steel showcase the stainless steel restoration services in Scottsdale, AZ we're known for and breathe new life into them!