We are an authorized EnduroShield applicator with the understanding and expertise to make these superior products work for your stainless steel surfaces! EnduroShield® Stainless Steel coating is a non-stick protective coating that seals the surface, making cleaning and maintenance easier. EnduroShield is completely invisible and does not change or alter the appearance of the surface. EnduroShield is industry leading and widely trusted for a number of reasons, including: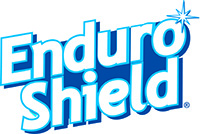 Provides protection on both hydrophobic and oleophobic levels, reducing both corrosion and tea staining that often forms in coastal environments.
Makes cleaning easier using only water and a mild detergent or with a microfiber cloth, similar to a non-stick fry pan.
Prevents the build-up of mold and harmful bacteria, aids in promoting a germ free environment.
Applications
EnduroShield Stainless Steel Coating can be applied to all new or existing surfaces. Ideal applications include:
Fridges
Cook Tops
Kitchen Rangehoods
Railings
Commercial Kitchens
BBQ's
Marine Stainless Steel
Fixtures
General Appliances
Elevators
Features & Benefits
Makes cleaning a breeze -fingerprints and streaks are easier to clean.  A regular wipe over a microfiber cloth is all it takes
Reduces Cleaning Time – reduces cleaning time by up to 90%
Superior Protection – assists in reducing both corrosion and tea staining caused by the corrosive effects of chemicals and water
Suitable For New Or Existing Surfaces
'Once Only' Application – keeps stainless steel surfaces looking brand new.  Revitalizer products not required
Helps Prevent Harmful Bacteria Build up– promotes a germ free environment
Environmentally Friendly – eliminates the need for harsh chemicals
Using EnduroShield—the industry's most trusted stainless steel coating application—we can protect your appliances and stainless surfaces,  keeping them looking new while preventing fingerprints, watermarks, and tea staining.
For more information about any of the stainless steel restoration services in Scottsdale, AZ we offer or to inquire about our capabilities, please contact 602-892-4757.