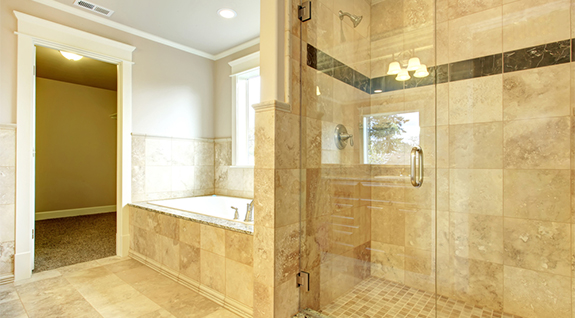 Protective Glass Treatment in Scottsdale, AZ
Tired of dirty spots appearing on your glass? Sick of looking at scale buildup and not being able to do anything to prevent it? Stuck looking at a cloudy pane of glass that's obscured by oils and other buildups?
Revive Stainless Steel not only treat stainless steel surfaces, we're also your leading expert when it comes to protective glass coatings in Scottsdale, AZ! Thanks to our experience in dealing with glass of all types and our reliance on EnduroShield glass coating products, we've got the resources required to bring your glass back to life! We're experienced in treating:
Shower doors
Exterior windows
Mirrors
Skylights
Glass railings
Backsplashes
Auto glass
Marine glass
Commercial applications
There's nothing quite like gazing through a glass surface that's seamless. Whether you're interested in protective glass treatment in Scottsdale, AZ for your home or commercial applications, Revive Stainless Steel is here to provide nothing short of perfection to you.
EnduroShield: The best in protecting your glass
We are an authorized EnduroShield applicator with the understanding and expertise to make these superior products work for your glass materials! EnduroShield is industry leading and widely trusted for a number of reasons, including: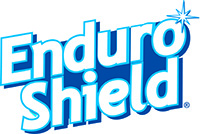 Reduces cleaning time by up to 90%, making maintenance a breeze and lessening the time spent scrubbing away at hard to clean spots.
Protection from scale buildups and other hard to clean stains including soap scum, body oils, lime scale, dirt, grime, etc.
Completely transparent, to give your glass a natural appeal, while also providing beneficial protection to it.
It's UV stable and environmentally friendly, meaning sunlight won't break down your investment in a protective coating!
Features & Benefits
Makes cleaning a breeze – a regular wipe over with a microfiber cloth is all it takes, making EnduroShield ideal for shower doors, windows, glass railings, and fences
Reduces Cleaning Time – reduces cleaning time by up to 90%
Superior Protection – against staining and etching from soap scum, hard water and lime scaling
Suitable For New Or Existing Glass Surfaces
'Once Only' Application' – permanently* bonds to the glass.  Revitalizer products not required
UV Stable
Environmentally Friendly – eliminates the need for harsh chemicals
Not only does this supreme treatment come with all of the benefits listed above, EnduroShield easy clean protective coating creates an ultra- long lasting shield on all glass surfaces, reducing cleaning time by up to 90%.
For more information about our ability to offer protective glass treatment in Scottsdale, AZ or to inquire about our capabilities, please contact 602-892-4757.